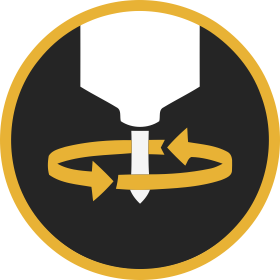 Mechanical Engraving

Mechanical Diamond Drag Engraving is the most common engraving method used in the gift, award and recognition industry. We use diamond gravers that create fine, V-shaped lines into the metal surface. We make a common practice of tracing the letters two or three times. This helps to smooth and broaden the stroke, making it more visible, especially with tone-on-tone engraving like this.
Mechanical Rotary Engraving is typically performed on metals and plastics where we rout the design into the material with a rotating cutter in a motorized spindle.

See An Example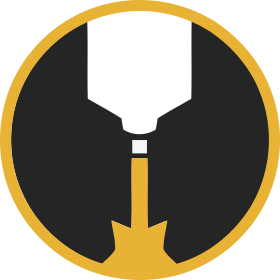 Laser Engraving

CO2 Laser engraving is ideal for both surface engraving and cutting holes or custom shapes in some materials. The laser will vaporize the surface of the material at which it is pointed, but at higher powers can precisely cut materials up to 1/4″ thick. We use our lasers to surface engrave and cut wood, laminated plastics and cast acrylics. We also surface engrave color-coated metals.
The CO2 laser is unable to mark raw metals such as stainless steel, so a chemical layer is sprayed onto the surface first. When the laser comes in contact with the chemical layer, the chemical is permanently bonded to the material. The excess spray is then rinsed off leaving a permanent black image on the surface.

See An Example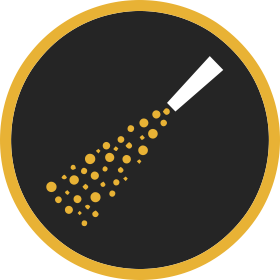 Glass Etching

Text, computer graphics and hand drawings are etched into solid surfaces such s glass, crystal, marble and granite using a fine silicon carbide grit and special carving techniques. We create our images using two different methods. On contoured and cylindrical pieces we use a photo resist film that is developed by exposure to ultraviolet light. On flat products we create images using a polyester resist and our laser engraving machine. Very fine detail is achieved using either process. You can proudly present any personalized piece of glass, crystal or marble that has been run through our quality customization process.

See An Example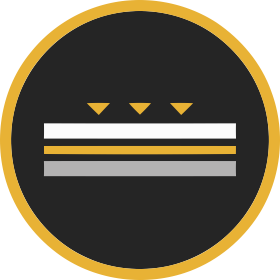 Sublimation

Sublimation is a process where special inks, applied to a transfer paper, get transferred to a polyester-coated material when various heat and pressure are applied. The inks transfer and bond to the coating on the material giving a smooth and durable finish. Sublimation produces stunning and vibrant colors.
There are other heat transfer methods that only apply color to the surface of the substrate resulting in a finish that can be easily scratched or damaged.

See An Example
Why Choose Us?
Our years of ongoing advanced training and real-world experience results in your product and design choices being customized the absolute best they can be.
We take the time to listen to and understand your needs to ensure your choices in product and/or designs will completely satisfy your expectations . We believe listening is the foundation to building long-term relationships with our customers.
We invest in and maximize the full use of some of the latest equipment technologies and processes to customize gift, award and recognition products.
Throughout the years, we have developed great long-term relationships with many of our clients. In fact, many of our early clients are still doing business with us to this day. We are humbled and honored by this and work to create and maintain that special kind of trust with every single client. Our business survival depends on it.
We've got regular business hours, but don't be surprised if you get a response to an e-mail or phone call well outside of those hours in the evenings or on the weekends. We love staying in touch with our customers.
If you find a product on the internet, we'll take the time to source that exact product for you. Some products are proprietary, so distribution may be restricted. In those instances we'll offer some close alternatives or respect your decision to go with the controlling vendor.
Other Services
Logo Creation or Refinement
Our in-house graphic arts department can assist you in developing a new logo or refining a current version you've used for years.
We pay special attention in the design development to make sure that the logo will work in the many aspects of branding. Logos are printed, embroidered, engraved, screen printed, etched, digitally displayed, etc., so the logo needs to be versatile enough that it will display professionally in all of these instances, including instances t=were there are tight spacing demands in tightly defined horizontal and vertical spaces.
Promotional Product Partners, Inc.
Our sister company, Promotional Product Partners, Inc., specializes in the distribution of advertising specialty products. We are a full service advertising specialties company offering a wide range of promotional items to promote your company or organization. We help you find cost effective ways to market and promote your business with custom promotional items that speak to your customers and clients. With the number of companies we work with, the possibilities are only limited by your imagination. Ask for a quote today.
Contractors and Manufacturers
Our Industrial Engraving serves manufacturers and contractors in the architectural, electrical, mechanical, signage fields and a range of other industries by supplying permanently marked material for a limitless number of uses. Such a wide range of materials can be marked — metal, plastic, stainless steel and more. Some of the most requested uses of engraving are:
SIGNS
Engraved signs for used in Architecture, Office, Fire & Exit, Etc.
TAGS
Use engraving to identify Valves, Inventory and Safety Hazards tags, Custom, Equipment, Production, OSHA & Regulatory, Valve Tags and more.
PROPERTY ID
Property ID Asset Tags can be engraved to identify office furniture, computers, heavy equipment and so much more.
SECURITY
Permanently engraved material adds an extra level of security for badges, Parking Permits, Seals, Safes & Security Cabinets and Tie Markers.
FACILITY MAINTENANCE
Electrical Markers, Pipe markers, Tool Labeling, Material Handling and more.